Posted by Ali Ingersoll on Nov 30, 2023
Your Rights As a Patient to Attain Medically Necessary Equipment
It's not a very well-kept secret that the insurance industry can be unjust in addressing the needs of many of us with disabilities—especially when it comes to attaining the medically necessary equipment and services we need to improve our quality of life and independence. While countless folks in the disability community are frivolously working to change the system, the reality is that we need to learn to advocate for ourselves within the current broken system. It's not impossible. But it does require a bit of ingenuity, persistence, and sheer determination.
I was injured in a shallow water diving accident in 2010 leaving me a C6 quadriplegic. I was left to fend for myself with respect to fighting for the equipment I needed for my daily survival in my home. While I have an army of medical professionals in my Rolodex, many of them are overwhelmed by the number of requests to write medical necessity letters to insurance companies. As a result, I discovered early that I was going to have to learn how to become my own self-advocate.
I taught myself how to research and write letters of medical necessity for each piece of equipment or service needed to improve my quality of life and how to collaborate with my medical professionals to sign off on these letters. I learned the ins and outs of how to submit my own claims to insurance for the services I needed. Drawing from my experiences, I now work with other folks in the disability community by sharing my letters of medical necessity for the wide range of equipment I have needed over the years and successfully won from insurance, including a seat elevator for my power chair, a specialized pressure-relieving mattress, a specialized shower chair, a total hospital electrical bed frame, FES bike, and much more.
My insurance provider recently awarded me a total hospital electrical bed frame called the Flexabed Hi Low SL Adjustable Bed. Unable to find this bed through the Blue Cross & Blue Shield provider network, I turned to Zane Lewis from NewLeaf Home Medical—considered to be an out-of-network supplier. The experience with my insurance provider was quite a fight, as I was denied several times due to insurance telling me this bed frame was not medically necessary for my medical condition. As a quadriplegic, their assessment was far from the truth and reality of my situation. It is important to realize that many of us are just numbers to insurance companies, and they fail to recognize the human being behind the member ID.
The Secrets to Self-Advocate for Your Needs
Through carefully crafted Letters of Medical Necessity, Personal Patient Letters, and Evaluations from your doctors, these techniques will not only help you get approved for medically necessary durable medical equipment, but also get it approved at in-network rates, even if it is an out-of-network purchase—something many insurers will not openly disclose.
1.) Request that your physician write you a Letter of Medical Necessity. Make sure to keep it medical in nature, and that it includes medical diagnosis codes that pertain to you. Simultaneously including your own document(s) citing pertinent peer-reviewed articles to back up your case (your medical professional will have to sign off on it, of course) can be additionally beneficial to stating your case as to why the equipment you are requesting is medically necessary.
• For example: "If I don't sleep at an incline, it causes a choking hazard" or; "As a wheelchair user, if I don't have the Hi-Lo feature to raise or lower the bed to a height suitable to meet my needs, it will create a serious fall risk."
2.) Write your own Personal Patient Letter. Personally write a letter that will connect with your insurance provider's appeals team to help them understand YOU, and why the equipment or service for which you are seeking approval is medically necessary for your particular disability. While writing your letter, be sure to remember:
• You aren't just a number or Member ID. They don't know you any other way, so this is your chance to make a meaningful impression.
• Showcase yourself and be personable.
3.) Who is going to pay? If you have private health insurance and your provider approves the purchase of equipment or a service, but there is not a reasonable distributor of that equipment within a 50 to 100 mile geographical radius or the equipment is specialized and not typically offered within your insurance company's provider network, you have the right to apply for something called a "network gap exception." A few more things about navigating the network gap exception landscape:
• A network gap exception allows you to obtain equipment or a service through an out-of-network provider at lower in-network rates based on a "cost-sharing" formula. Simply put, cost-sharing means that you and your insurance provider both pay a portion of the cost.
• You need to do your homework finding an out-of-network equipment or service provider who is willing to work with insurance. Unlike NewLeaf Home Medical, many suppliers outside the insurance system will not work with insurance companies because of the extra effort it takes. Once you find your supplier, you will want to get a quote for the equipment or service to submit to your insurance company for consideration.
• If your insurance company approves your network gap exception request, they will arrange what is called a "Single Case Agreement" with the out-of-network equipment supplier you have chosen. This agreement will make it clear who is paying what. The process will likely require some coordination on your end between the supplier and your insurance company—but, it is worth the added effort if it will be saving you hundreds or thousands of dollars to obtain the equipment or service you need.
• If your insurance provider approves you for in-network rates, you still may be left paying several hundred, or perhaps thousands, of dollars to make up the difference between the out-of-network equipment supplier's retail cost and the price that your insurance provider allows at in-network rates. Here are tips for getting as much coverage as you can:
a.) Ask your care management team or care representative at your insurance company for the network gap exception to be covered at 100% of the billable (retail) amount. Know that it is absolutely in the insurance company's ability to grant you this exception if they choose to do so. If you do not have a care management team, you can ask that a representative be assigned to you.
b.) There is one caveat, though. In general, you may have to front the bill for your equipment or service, and have your insurance company send you a reimbursement check 30 to 60 days later. It's not a perfect system. But if you have a credit card, you likely have 30 to 90 days to pay off the balance, or at least make a minimum payment. Every network gap exception arrangement is different, so be sure to ask your insurance company about the coverage process.
For a deeper dive into network gap exceptions, I recommend reading this online article.
4.) Do Not Stop if you get an initial "No." It's important that you are prepared to get your hands dirty. Many insurance providers aren't going to eagerly stamp "Approved" on your request to approve a piece of equipment or a service that isn't already setup as a checkbox on their computer terminal. "No" often means, "You haven't convinced us yet." You may very well need to work your way through a gauntlet of phone prompt options and layers of supervisors to get to the people who can help. However, with a little tenacity, you will get closer and closer with each step you take, and hopefully, an ultimate "Yes."
These are just a few tips and secrets when trying to have medically necessary equipment or services paid for by your insurance company. There are a plethora of other techniques and strategies to navigate your insurance appeals system, and I am always available to help those who need a little bit of direction and are willing to be their own self-advocates. Many of my battles with health insurance have been chronicled and are openly available on my website called The Quirky Diaries, www.quirkyquad.com.
Here's to changing the system and navigating within a broken one—together!
---
More about Ali Ingersoll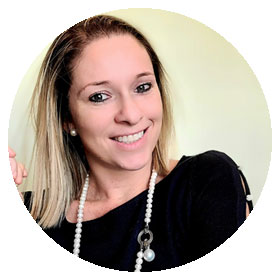 Ali Ingersoll is a day trader, marketing consultant, disability advocate, writer, blogger, editor, and public speaker. She started her advocacy mission after being repeatedly denied medically necessary equipment by insurance companies over the last 10 years since becoming a C6 quadriplegic and full-time wheelchair user after a shallow water diving accident.
Ali's passion lies in coaching people with disabilities on how to improve their quality of life by teaching them to self-advocate in order to live a life of independence, dignity, and grace. Disability Inclusion in our society is a priority Ali focuses on improving every day.
Ali has a firm philosophy of paying it forward by giving back to the community through working with stakeholders in the government, nonprofit world, and partnering with national disability organizations to create a more inclusive society and employment environment. She believes it's important to band together as one in order to affect the greatest change on the national stage and in local communities.
email: ali@ingersoll.org
website: www.quirkyquad.com
© NewLeaf Health 2023